MDT VISION
_

Bridging the Past

,

Present

+

Future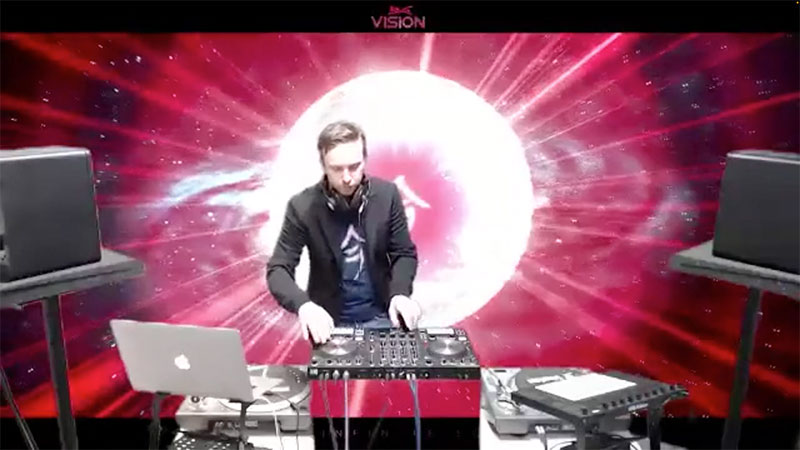 Immersive Sensory Adventures:
MDT Vision's Unique Creations
MDT Vision's artistry extends beyond the auditory realm.
His fusion of music and visuals has creates unique worlds where each element complements the other, enhancing the overall sensory experience.
His first album the THE PROJECTOR is a fully animated dance Odyssey.
In the dark days of lockdown he connected friends around the world with LIVE ANIMATED ZOOM SETS.
He continues to push the boundaries with INTERACTIVE EXPERIENCES and MUSIC VIDEOS.
Gatecrasher, Passion + Sundissential: Club Nights that Shaped MDT Vision
MDT Vision (Matt) has been on a journey of artistic exploration from his childhood in the 80s into the electrifying era of the 1990s through to today.
The 90s were a whirlwind of excitement and creativity in the world of dance music, and MDT Vision's first tastes of DJing, clubbing and producing in this period has left an indelible mark on his musical soul.
He lived for club nights such as Gatecrasher, Passion and Sundissential and was blessed to be around at the birth of trance.
As a DJ – Trance, hard house, melodic techno, electro house and beyond – were all part of his musical arsenal. His own DJ sessions and parties were the stuff of local legend.
Exclusive Pre-Release Music:
Project into the FUTURE NOW
2024 is the year when MDT Vision will explode onto the scene – With a meticulously built catalogue and thrilling projects in the works.
You can check out an abundance of PRE-RELEASE MUSIC and hear the FUTURE NOW.
Prepare for mind-blowing audiovisual experiences that will leave you craving more.
The best-kept secret will finally be revealed, and it's time for you to join the ride.
Don't hold tight, get onboard now and be a part of the journey towards the future.
Sounds and Visions of Freedom await.